Hello sunshine!

"I'm driving home for Christmas
Oh, I can't wait to see those faces
I'm driving home for Christmas, yea
Well I'm moving down that line
And it's been so long
But I will be there
I sing this song..."
The holidays are coming closer and closer and I hope you already have an idea of how you want to use them. If your answer is: relaxing and watching series, then this is the perfect post for you! We've already had a #blogmas post for festive movies, but if you prefer series, then stay tuned because
today I want to show you my 5 favourite Christmas episodes!
movie night quotes
Vampire Diaries – Season 6 Episode 10
Currently I'm rewatching the whole series starting with season 1, and I'm already in season 2. It is my most favourite series of all and I've watched it more than 6 times now. I love the love story between Elena and Damon. Kat Graham is one of the best actresses I know and I mean: Ian Somerhalde (Damon) looks so amazing! And the fact that he is married with one of the
vampires
from Twilight makes him even more likeable.
This episode is about Bonnie trying to remember old traditions and thinking about the good old times. Sheriff Forbes brings holiday cheer to Caroline who is currently at the Whitmore College and I cannot tell you more, because I don't want to spoiler myself. I know I've seen them all before, but now I'm feeling the second season again and I don't want to ruin that feeling :D
Watch here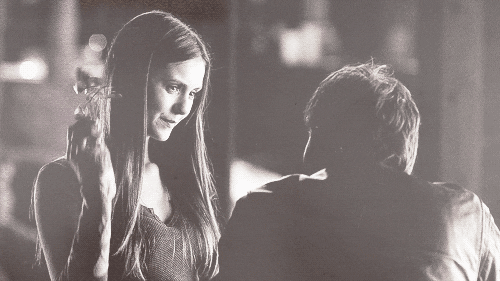 Dynasty – Season 1 Episode 9
Dynasty is remake of a soap opera from the 1980s, which I watched a view weeks ago. I think it is close to Gossip Girl and I like that it is
"easy"
content. You don't have to follow every episode without breathing but it is nice to watch and thrilling.
It is about the Carrington family and what would a Christmas episode be without drama?
So, they get unexpected guests and shocking scandals come up.
If you like series like this with drama, gossip and manipulations, you will love this Christmas episode!
watch here
Riverdale – Season 2 Episode 9
I think Netflix made a pretty good job with the first two seasons of Riverdale! I'm not the biggest fan of the third, but I will keep watching it hoping that it will get back to the original content. But if you haven't seen it before: It is a series about a handful of teenager in Riverdale, who were shocked by the dead of one of them and then the story keeps going.
This Christmas episode is the mid-term final, which means that it is going to be thrilled! And instead of cosy Christmas mood the episode starts with heartbreak and drug dealers. With all the problems, Archie, Betty, Reggie, Cheryl, Kevin, Veronica, Jughead and Josie still do a Secret Santa evening, which is awkward because of the recent break ups but it is still Christmas.
If you like Riverdale and have seen it up to this point than I would definitely recommend it to you! If you have no idea what I'm talking about than you should probably start with the first season and not at the mid-term final of season 2!
watch here
How I met your mother – Season 2 Episode 11
This is a basic series and I think everyone has seen at least one episode. You don't need to know the whole season to understand this one episode. This is what I like about HIMYM. You can come and go whenever you want. It is funny and a good distraction, but it is not as thrilling or compelling as other ones.
This episode is about how Lilly stole Christmas. Because of an old answering machine an old sore reopen. It causes a little dispute between the friends which makes them all think about the past. But it is still a nice festive mood and about love and friendship.
It is just a classic wonderful Christmas episode you don't have to miss!
Watch here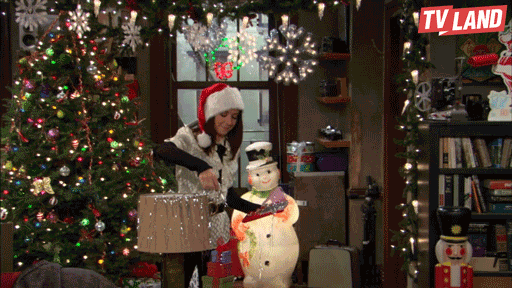 How to get away with murder – Season 1 Episode 11
If you don't know the series, here is a short introduction: Wes and five of his fellow law students accidently kill someone. And the story is about how they smother this. If you like those law/ justice series such as suits, how to get away with murder is made for you!
This episode is not very festive, but after Christmas and New Year Wes and his friends arrive back at the office and immediately they get another case. It is about a woman who claims to have been abused by her husband and forced to imprison young girls for years.
Watch here
And if you can't get enough of watching random series you can check out
wikipedia
. This is a list of Christmas television episodes but just for the USA.