Hello sunshine!

"It's the most beautiful time of the year
Lights fill the streets, spreadin' so much cheer
I should be playin' in the winter snow,
but I'ma be under the mistletoe..."
As it is getting darker earlier each day, I love it to have a hot tea and watch a Christmas movie. I feel like I have seen almost all of them and today I want to give you my
5 favourite festive movies
I've chosen some classic romances, some funny ones and one which is technically not festive but as often as I have seen it in TV during the holidays it always reminds me of Christmas. So no more blabbing, and let's go!
Just a little explanation: I have Netflix and amazon prime! I'm watching my movies on those sides and I don't know how to watch it without paying for them.
and because of copy right I just included gifs from giphy.com to give you an impression.
A Christmas Prince
The basic Christmas lovestory!
An American journalist – Amber - is sent to Aldovia a country far away, to cover press conference with the crown prince Richard. Because of a misunderstanding she stays in the palace undercover and the story follows its way.
Amber is clumsy, friendly and has her own opinion and Richard is overwhelmed by his new task of being head of the state after his father died.
And if you can't get enough of them Netflix has released a second part
A Christmas Prince: The Royal Wedding
.
The Holiday Calendar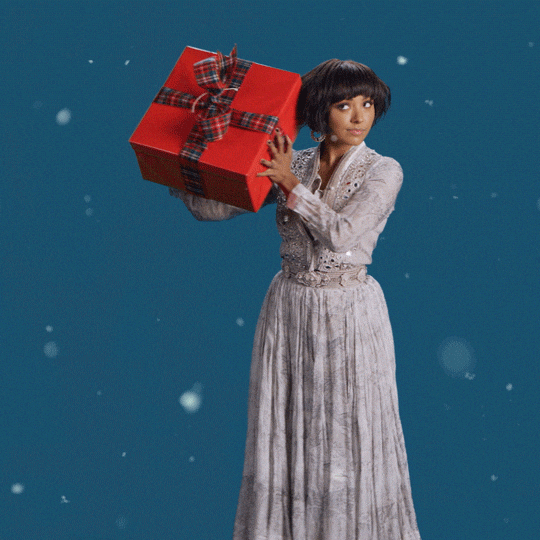 Kat Graham
The talented photographer Abby – acted by Kat Graham – is unhappy with her current Job. At the beginning of December her grandpa gives her a German Advent calendar which seems to be magic opening a door a day.
I really liked this movie not just because of the good old German calendar, which could be really traditional German handicraft, but also because of Kat Graham who has been an amazing actress in Vampire Diaries.
I know that both movies are exaggerated, and no one would fell in love that quickly, but it's Christmas! Everything can happen during this magical and wonderful season. And I like watching those unrealistic movies.
The Santa Clause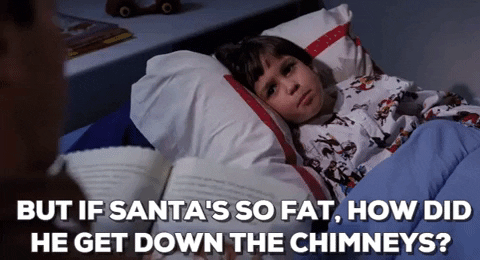 Who does not know this movie?! I mean: it is fundamental Christmas-movie-knowledge!
Scott Calvin – an "adult" man who doesn't believe in Santa – accidentally causes Santa Claus to fall from his roof. Because it's Christmas Eve he and his son finish the trip and deliver the presents and then they go to the North Pole where Scott learn that he becomes the next Santa.
I think it is such a funny story and I love watching all parts of it! And even if it is from 1994, it is still good, and I don't know any movie with such a story being better than this one. Do you?
A Christmas Carol
The classic from Charles Dickens's 1843 story of the same name, is one of my most seen Christmas movies! When Disney released its version with Jim Carry in 2009 I have been in the cinema to watch it.
For those who don't know the story: GO WATCH IT!
Ebenezer Scrooge is an old cheapskate is haunted by 3 ghosts during the night before Christmas. The ghost of the Christmas Past shows young Scrooge the moment the women he loved left him when he became obsessed with wealth. The ghost of Christmas present, shows him how his loyal employee Bob celebrates Christmas and the ghost of Christmas yet to come shows him his future. Back in 2009 when I watched the movie for the first time, I was really scared when I saw this part.
I love the statement behind the story and I am sure that I will watch this movie at least once this year again!
And finally:
Harry Potter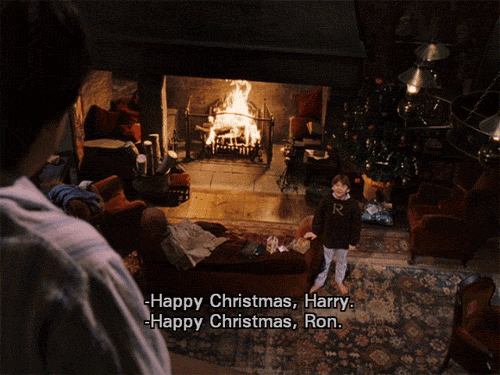 You might think this does not fit into the festive season, but you're wrong! It is always Harry-Potter-Time! Honestly, I know that this is not a typical Christmas movie, but if you are a #potterhead as I am, why don't use the holiday to rewatch all movies again? In
the philosopher's stone
there is a scene where Ron and Harry are celebrating Christmas, so basically it counts!
And if you don't know who Harry Potter is: ask J.K. Rowling! She created this magic boy back in 1997.
And this is it!
Those are my favourite movies for Christmas! As I'm done with my work for Uni in Scotland and I have a few more days here, you now know what I will be doing all day long! So, grab yourself some gingerbread, cookies and a hot tea, and join me!
What is your favourite movies for the holidays? And have you seen any of mine? Let's talk in the comments below!
Merry Christmas!❄